Island Park, also known as the Island is located in Lake Ontario just South of the downtown city area. The Island is actually an archipelago of 15 islands that are all interconnected with bridges and pathways. There is much to do, see and enjoy on The Island, including beaches, nature parks and even an amusement park. However during the off-season, not everything is open and running, so here's a list of things to do while you're on The Island this fall and winter.
Getting to Island Park
Island Park is very close to Downtown Toronto and takes less than 15 minutes to arrive. There are two main ways people reach the island: water taxis and ferries.
Ferries leave the city from the Jack Layton Ferry Terminal , located at the foot of Bay Street at Queens Quay. The Winter season started on October 13th, meaning that the ferry now only arrives at Ward's Island, however in summer there are departures to and from Centre Island and Hanlan's Point. Check out the ferry schedule here. Tickets can only be bought online and cost $8.50 for an adult return ticket.
The water taxi is a good way to avoid the crowded ferry lines, and there are a number of different shuttle services available departing from the downtown area. While water taxis may be faster and convenient, they are generally more expensive, at about $10 each way.
Winter Island Activities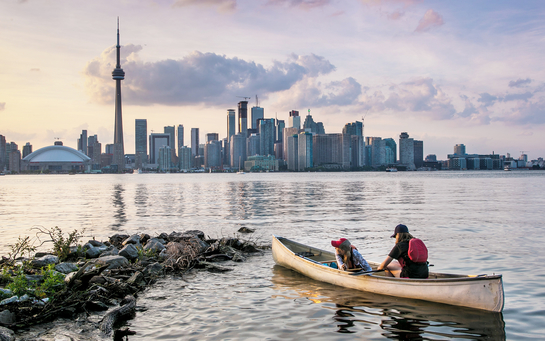 During the winter season, some attractions on The Island are closed, including the Centreville Amusement Park, The Boathouse and Far Enough Farms. All park facilities at Centre Island and Hanlan's point are also closed, with the exception of public washrooms. So what can you do if you're visiting this fall?
While you may think beaches are for the summer, we think they are still a wonderful place to go year-round. The beaches on The Island are beautiful and, though it may be too cold to take a dip, they would be swimmable in good weather, meaning the lake is clean and clear.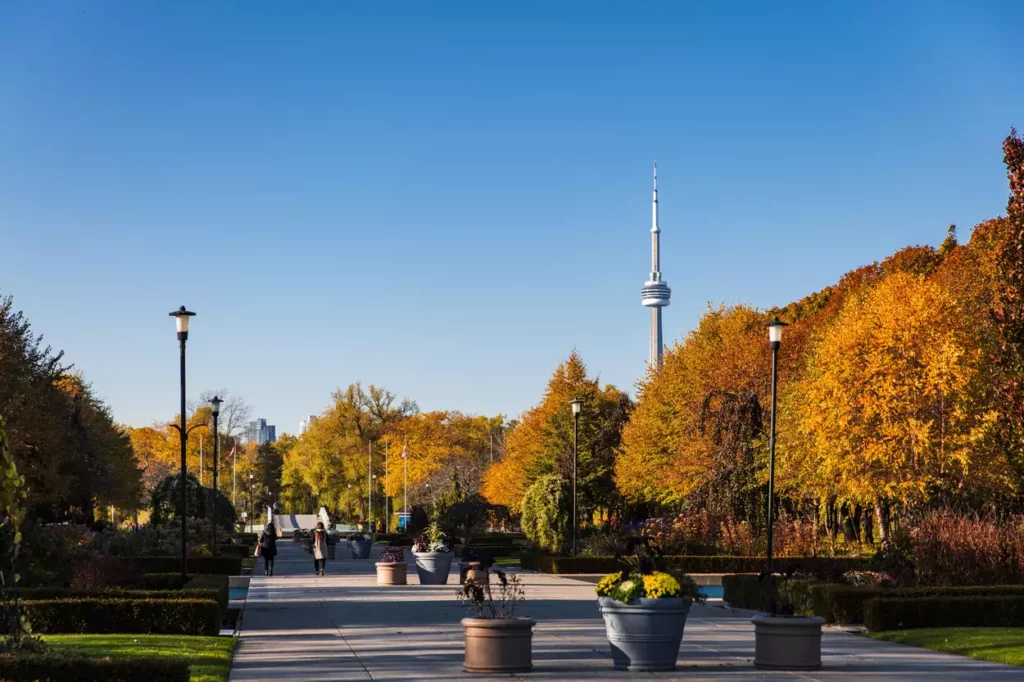 Picnics and BBQs are a really popular activity at the Island, mainly Centre Island and Hanlan's Point, as there are many large grassy areas. Sure, these are pretty summery activities, but strolling through the parks is just as nice in the fall months with the changing colours.
The William Meany Maze is another fun activity that is not restricted to the summer months. This maze consists of 15,000 square feet of cedar tries to get lost in. Located on Centre Island, this is definitely a fun walk for kids and adults alike.
If you're coming with kids, the Franklin Children's Garden is a great spot. The Franklin Children's Gardens is a themed garden based on the "Franklin the Turtle" stories. With storytelling, wildlife and lookout points for children, this garden is delightfully populated with bronze statues of characters from the Franklin series.
Island Dining
The Island has plenty of great food and drink spots to choose from. Even in the off-season, many of these places remain open, so dining on The Island remains enjoyable over the winter season.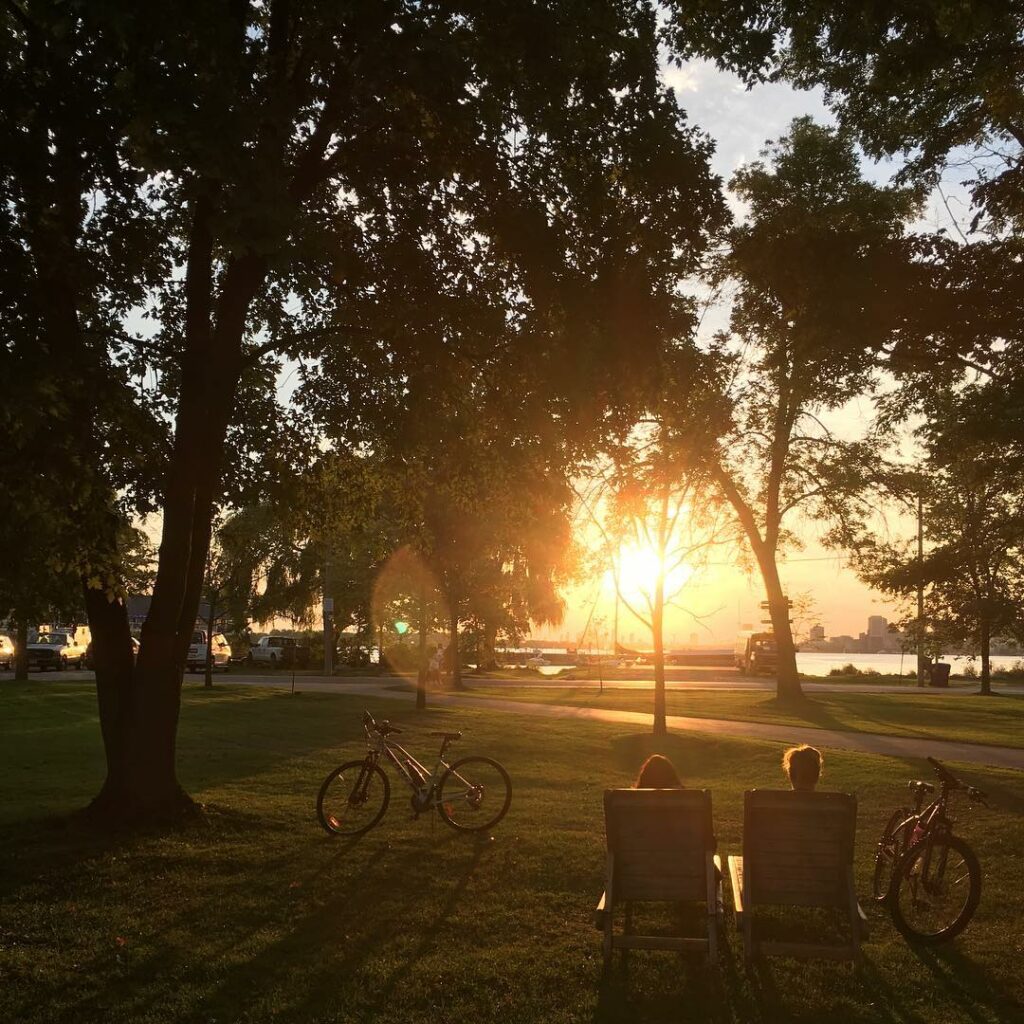 The Island Café is a lovely spot located on Ward's Island. This café is a great place to get a coffee, home baked treat, brunch, lunch, or sunset dinner. Their menu includes salads, burgers (with vegan burger options), mussels and more.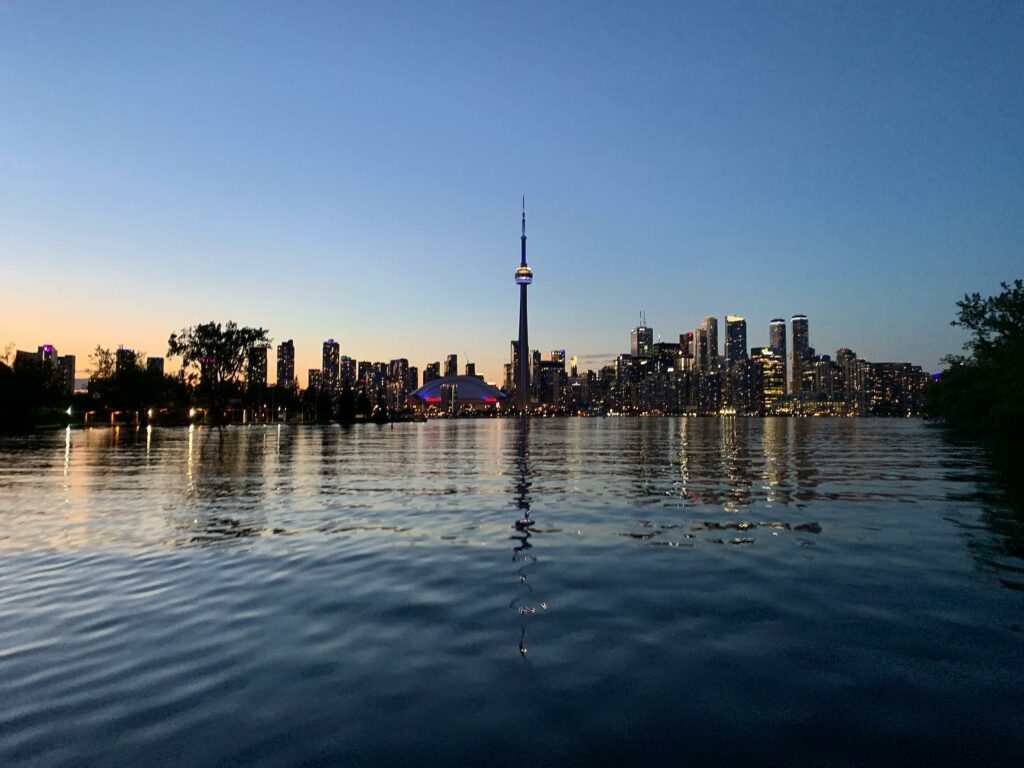 The Toronto Marina Upper Deck Bar is a great place to grab a drink and snack. With a menu of burgers (including veggie), wings, fries and sandwiches, as well as a bar menu including beer, wine, cocktails, cider and more, this place will certainly leave you feeling refreshed. The Toronto Marina Bar also has stunning views of the city from across the lake.
Though The Island is a great summer visit, as there is so much to do there, we believe that the fall and winter can be a lovely time to hop across the water too. Don't restrict strolls on the beach and through the parks to warm days.