Toronto's public gardens are a year-round display of horticultural diversity and beauty. So if you're looking to escape the city life for a brief time, take a moment to visit one of these gardens. You certainly won't be disappointed with the foliage and flowers on our list of 5 public gardens to visit in the city.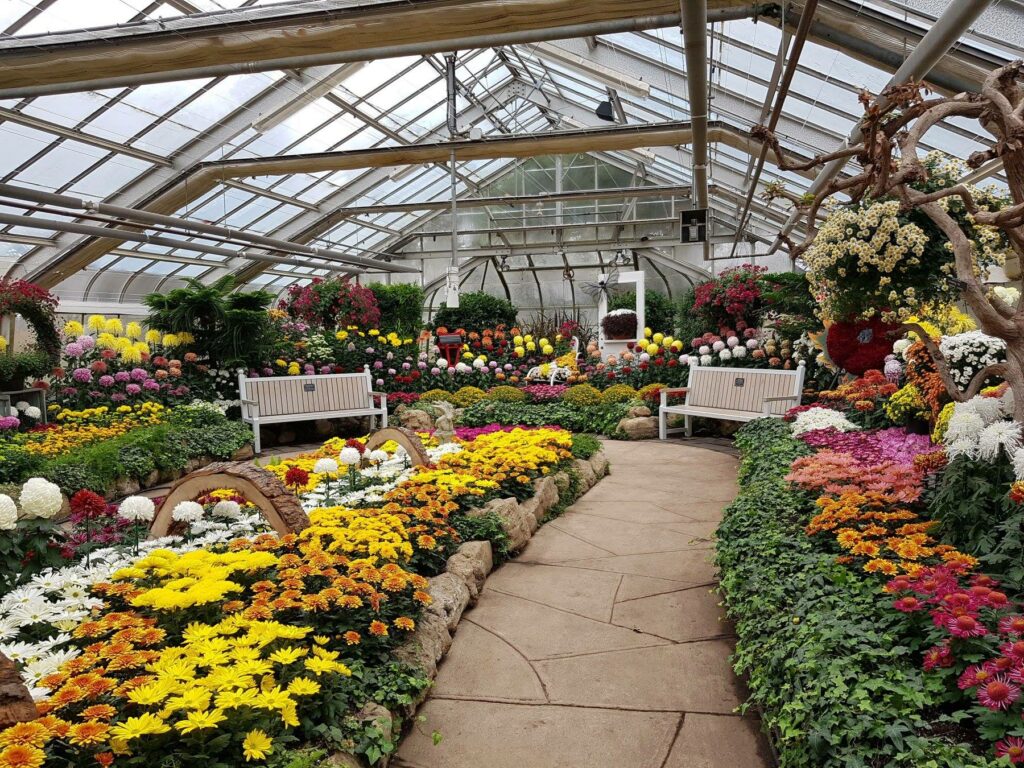 Firstly, Centennial Park and Conservatory is a public garden located at 151 Elmcrest Road, Etobicoke. It is comprised of three main areas:
-The main greenhouse with 200 different varieties of tropical plants, including fruit trees, palms, gingers, hibiscus, orchids and bromeliads.
-The arid house, containing cacti and succulents including agave, opuntia, and aloe.
-The display house, containing local trees and shrubs as well as displays that change seasonally.
-The outdoor park that includes bike trails and many amenities.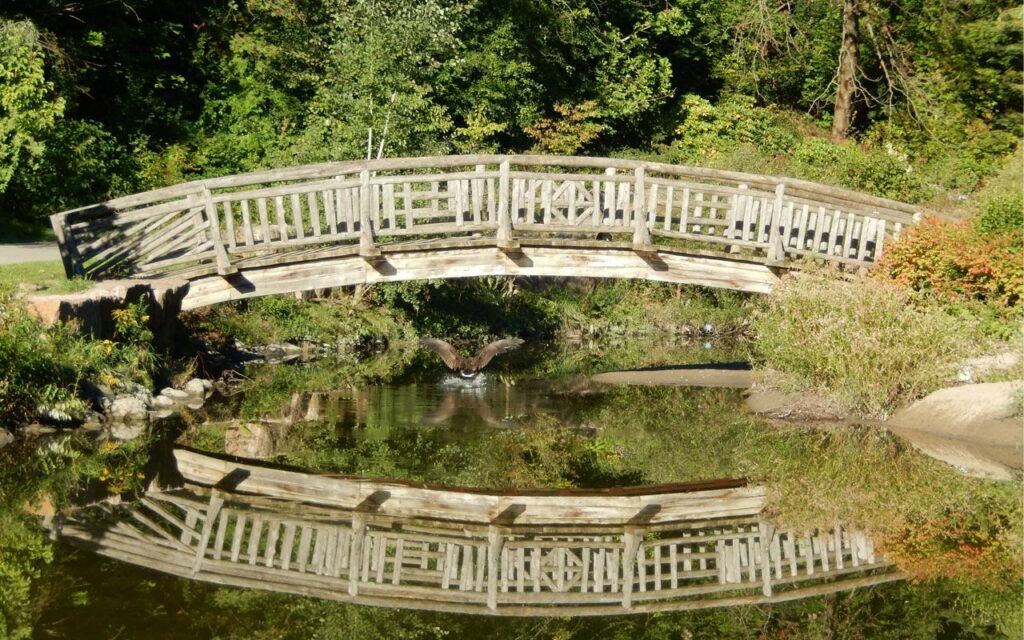 Secondly, Edwards Gardens is a former estate garden located at 755 Lawrence Avenue East. The garden features uplands with perennials and roses, and a valley with wildflowers, rhododendrons and an extensive rockery. Edwards Gardens is also home to the Toronto Botanical Gardens.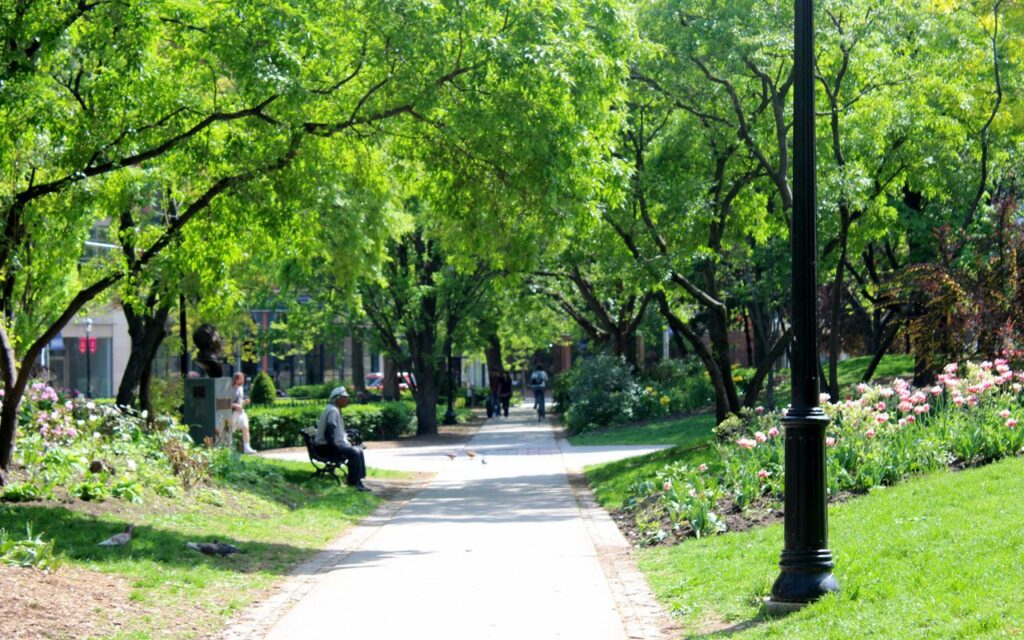 St. James Park is a series of formal gardens located at 120 King Street East. This beautiful park contains many trees and plants, as well as a lovely gazebo and a number of walking trails. St James Park also has a lovely fountain, playground and splash pad.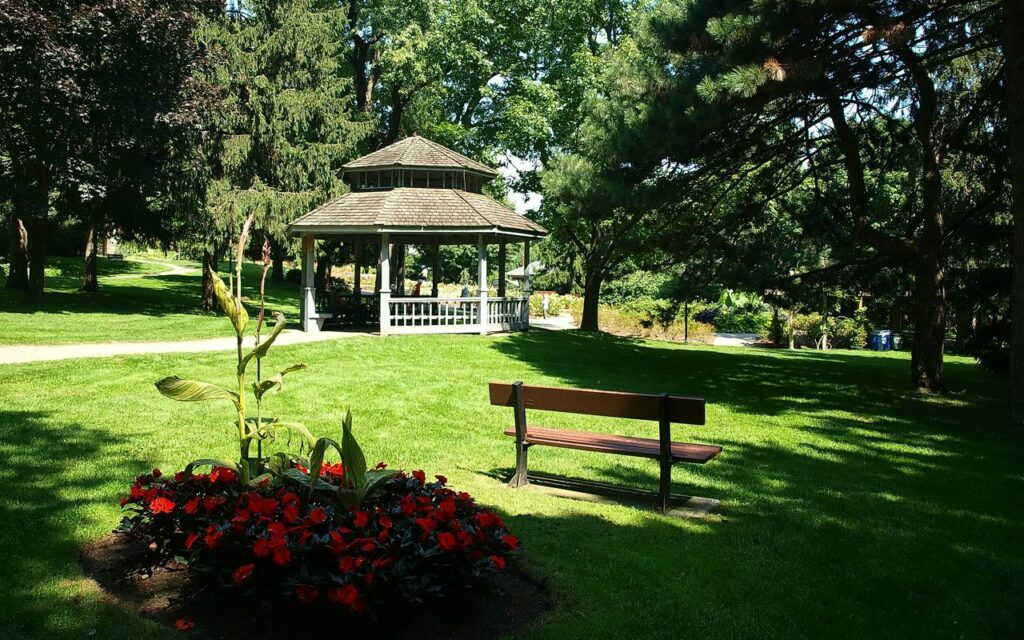 Rosetta McClain Gardens is a fully-accessible garden park located at 5 Glen Everest Road. This garden features special braille signage, raised planters full of flowers, rose gardens and a rock fountain surrounded by a pergola. The park also has many birds and butterflies, as well as views of Lake Ontario.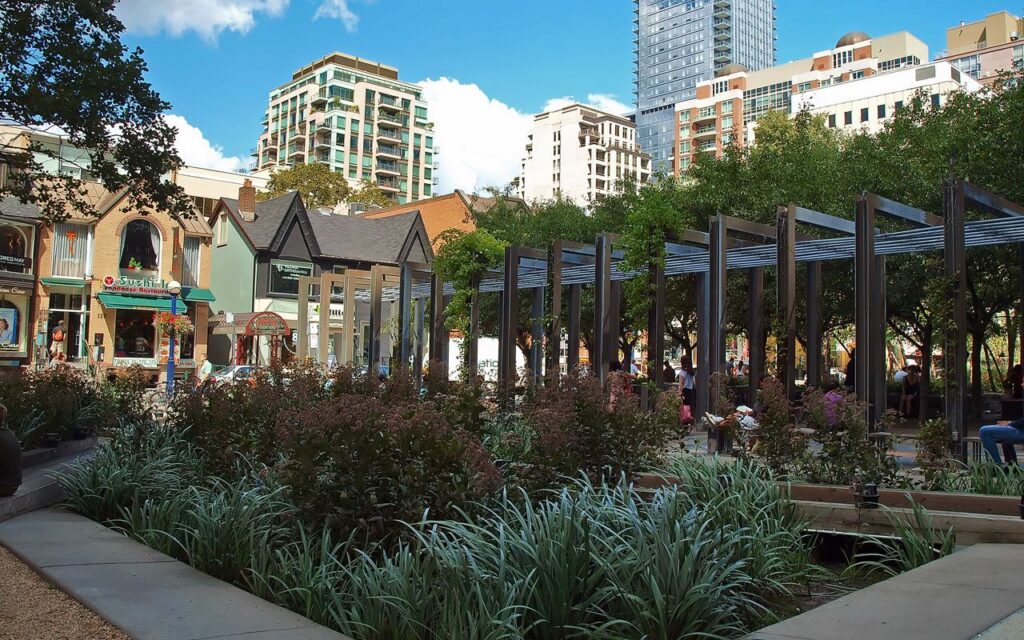 Village of Yorkville Park is an award-winning public park garden located at 115 Cumberland Street. With such features as a 700 ton Muskoka outcrop, a rain curtain and plant gardens, the park celebrates the history of the Village of Yorkville and reflects the diversity of the Canadian landscape. Village of Yorkville park won the 2012 award for the American Society of Landscape Architects.
So, whether you're looking for a simple moment of peace and quiet, or a wedding photograph spot, these parks are a wonderful place to be.