You want to take a trip from the city, but with work, family, and the pandemic in the way, it's hard to find the time. With the vastness of our country in mind, it can be hard to conceive of a trip that doesn't involve a plane or long days of driving. However, there are some fun getaways you can have as an overnight or weekend trip from Toronto. So with that, here's a list of 7 short trips you can make from Toronto.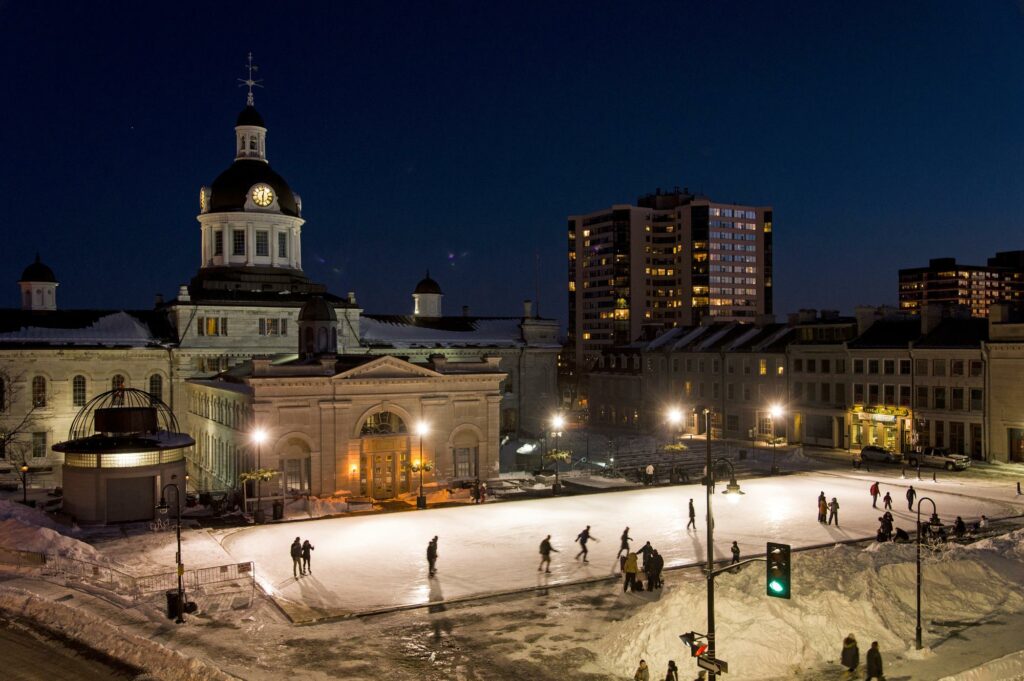 A lovely place to visit for an overnight or weekend trip from Toronto is the city of Kingston. With the VIA Rail you can arrive at Kingston from Toronto in less than 2.5 hours. Nicknamed "The Limestone City", Kingston boasts many heritage buildings constructed using the local limestone. You can simply visit the downtown area and stroll, shop, and take in the lovely architecture. Alternatively, you can visit one of the many other tourist attractions in the city. These include Canada's Penitentiary Museum, Fort Henry National Historic Site, Bellevue House National Historic Site, City Hall and the downtown waterfront nearby.

As you probably know, Niagara Falls is a group of three waterfalls spanning the border of Ontario and the US. The Falls are nearby and easily accessible from Toronto, with the GO Transit and VIA Rail offering daily return trips. While in Niagara, there is a city-wide bus system that runs 7 days a week, so you should have no problem getting around, though you can also rent cars and bikes. Of course, the main attraction while here is actually being at, and looking at, the falls. However there are also a number of activities, including casinos, theme parks, spas and even a butterfly conservatory. With so much to do and see, you might want to stay and make it a weekend trip, in which case you can stay at one of the hotels or campgrounds in the area.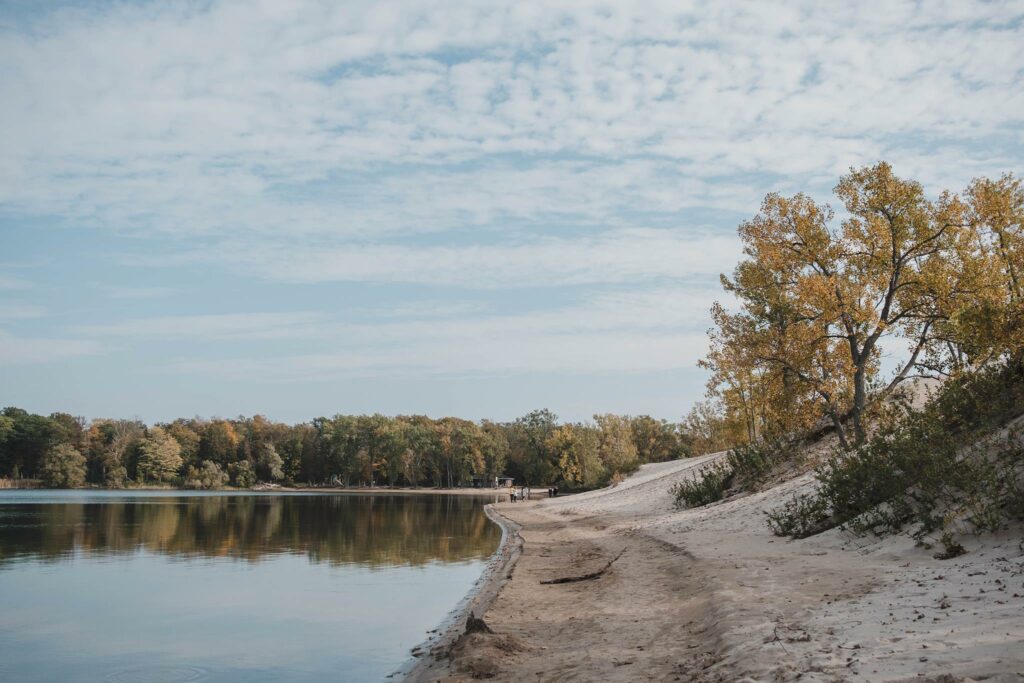 If you're into wine and waterfront, Prince Edward County is a great place to visit. Wellington is the heart of Prince Edward County, and is Canada's newest VQA Wine Region, and therefore boasts many wineries. With over 40 wineries in the county, you may want to stay for a weekend trip. There is no train service directly to the island, but you can take the VIA Rail to Belleview and taxis or carpool from there. One of the main attractions of The County is the culinary scene. With tons of restaurants, wineries and breweries to visit, you will leave here feeling stuffed. The County also features 6 museum sites exploring its past, as well as lots of music, theatre and art.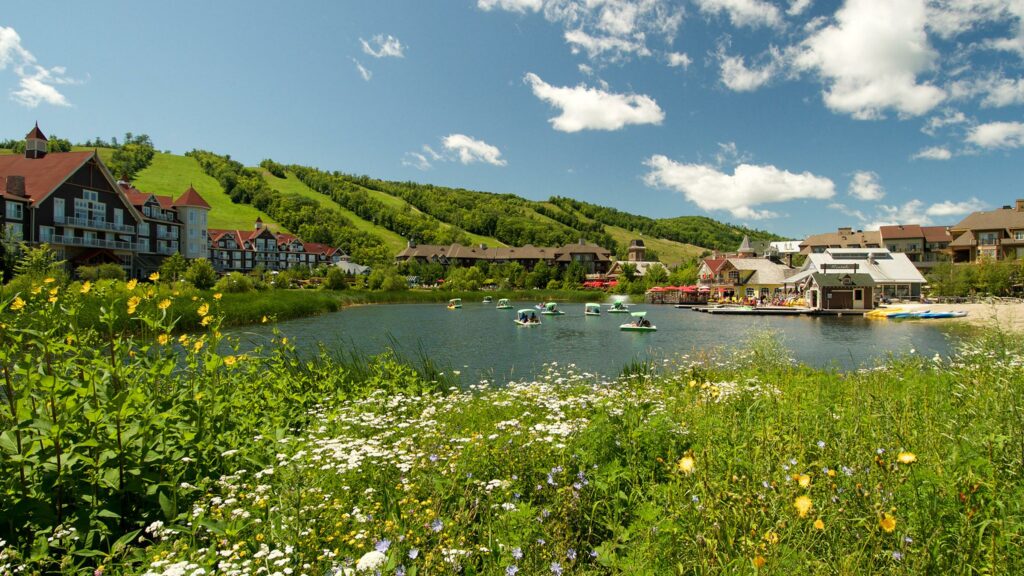 For a wondrous weekend away, Blue Mountain is an excellent choice. In summer and winter this stunning resort has many different things to offer. Apart from the breathtaking views, Blue Mountain also offers skiing and snowboarding in winter with gear rental available. There are also many hiking trails, an adventure park with roller coasters, and more. Blue Mountain village also has many eateries, shops and accommodation. Via public transportation, the GO Transit stops at Barrie, and you must then make 3 layovers before arriving at the mountain. Therefore, driving takes about half the time, at around 2 hours and 10 minutes. Day passes start at $10.

For big nature lovers, Algonquin Park is another great choice. Camping there is a uniquely fun experience, as the park offers a wide variety of plant and animal species to behold. The park is considered part of the "border" between the North and South of Ontario. It contains both coniferous and deciduous forest, and is also important for wildlife research. The park offers a variety of different campgrounds accessible by car as well as some accessible only by canoe. Algonquin Park is around at 3.5 hour drive from Toronto, so it's best to stay a night or two and make it a weekend trip. However, with a variety of activities such as hiking, swimming, canoeing and skiing, you certainly won't get bored here.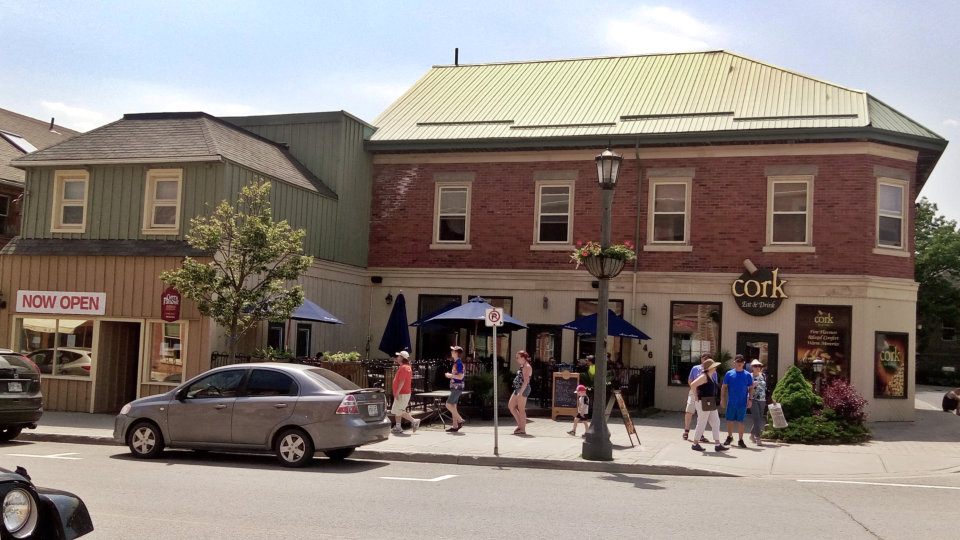 Elora, known as Ontario's most beautiful village, is just that- beautiful. Its 19th century limestone architecture is amazing to look at, and there's plenty to do and see while strolling around town. Shopping for local art and artisan crafts, and dining in one of the town's restaurants can be great fun. However, one of the main attractions of Elora is the surrounding nature. Indeed, the Elora Gorge is a popular attraction, through which the Grand River flows. The Elora Gorge Park is famous for its camping along the cliffs. So bring a tent and enjoy your weekend in the lovely Elora.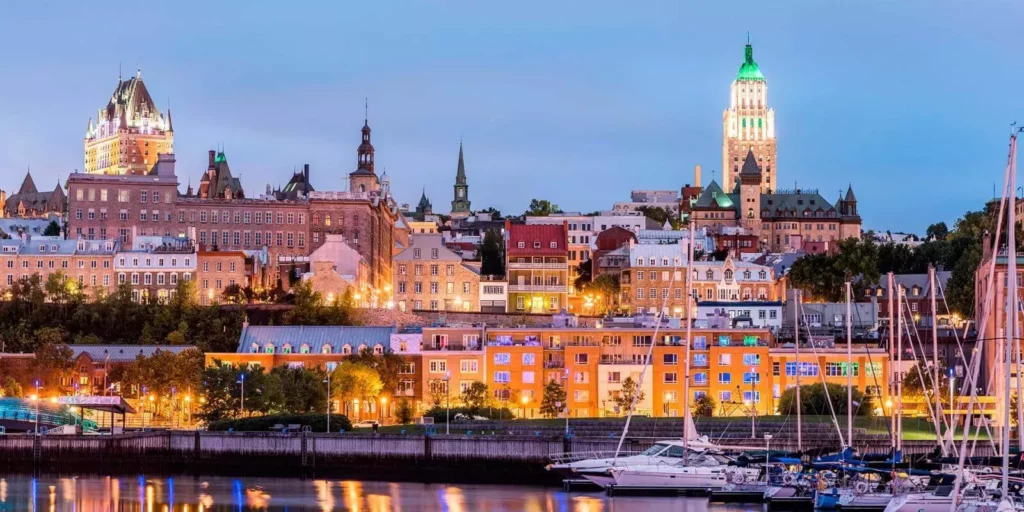 Finally, for something very different, we recommend taking a trip to Québec City. Yes, Québec City is pretty far from Toronto- more than an 8 hour car drive. However, by plane you can be in Québec City in just under an hour and a half, yet it feels like you went all the way to France. Once there, there are many activities, including strolling around the streets of Old Québec, the Château Frontenac, the Place Royale and more. Flights from Toronto start at $296, so this trip may be a little pricier than others on our list. However, it's certainly less expensive and closer than hopping over to Europe.
With so much to explore around Toronto, you won't need to go far for a new experience. With only a couple of days to spare you can enjoy an exciting or relaxing overnight or weekend trip elsewhere.