Toronto is filled with creativity and art. With the help of the StART program, Toronto's artists are able to transform the city into a huge public art space. While reducing vandalism, Toronto's murals and graffiti add a splash of life and colour to the urban landscape. Here are 3 of our favourite places to view art within the city.

First up on our list is consistent a collection of pieces. In the village of Islington you will find 28 stunning murals along Dundas St W. The artist John Kuna painted most of these murals, and the result is a beautifully consistent public gallery of work. Head to the Village of Islington mural map to find out more.
Graffiti Alley is another collection of pieces in Toronto- though less consistent in style- a street where graffiti is completely legal. Many artists have come to leave their mark on this famous street. Just south of Queen Street, this alley is definitely worth taking a stroll down if you want to see some sensational street art.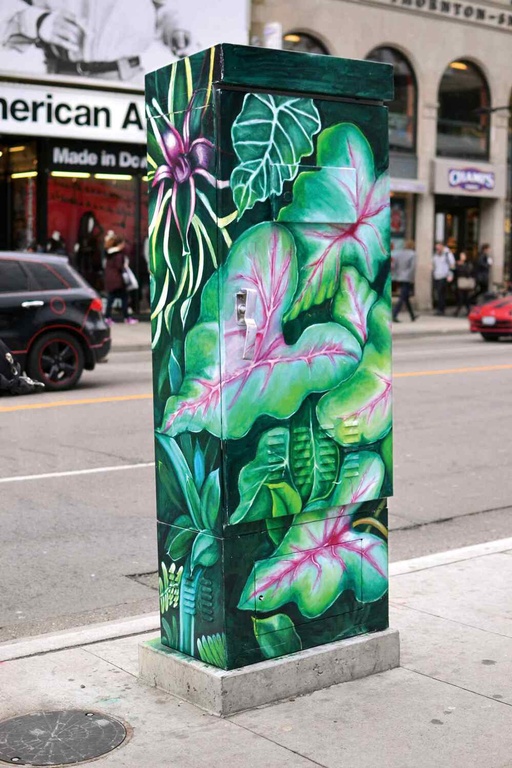 A slightly unusual take on Street Art is the Outside The Box program. Unlike typical murals and graffiti on walls, Outside The Box allows artists to create pieces on Toronto's many traffic signal boxes, turning public infrastructure into a beautiful display of creativity. Although these boxes are located all across the city, you can check out Yonge Street to see a large number of them in one area.
With many more stunning art pieces to look at throughout Toronto, the cityscape always looks more beautiful than before.