We love our doughnuts. Originating from Dutch settlers in New York, doughnuts have become a North-American staple. So where can you go in Toronto to get your delicious doughnut fix? Here's our list of the best 3 doughnut shops in the city.

Glory Hole Doughnuts believe that "all Torontonians deserve equal access to a doughnut that will blow your socks off" – and certainly follow through. Their award-winning doughnuts are all handmade with simple ingredients. Available for pick-up (at Parkdale or Gerard St) or delivery, you can get your hands on one of their tasty fall & winter flavours today, including pumpkin spice, cinnamon sugar, and more.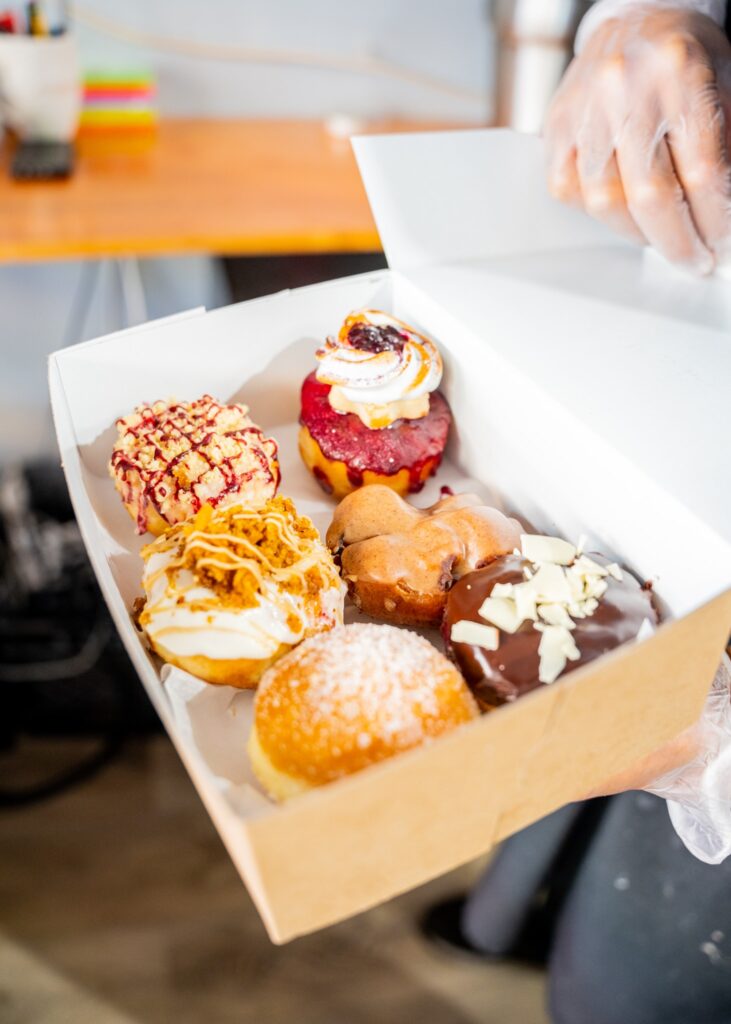 Dipped Donuts Inc is a gourmet doughnut company located at 161 Baldwin Street. Their yeast-raised doughnuts come in a variety of funky flavours including blueberry pie, carrot cake, and vegan strawberry shortcake. These doughnuts are available for pick-up or delivery.
Von Doughnuts are handmade daily with the freshest ingredients in their dough, fillings and toppings. Located at 713 Danforth Avenue, they offer a different doughnut menu on each day, so make sure to pay them a visit on the day they're making your favourite flavour! Their flavours include blueberry lime, Nutella, as well as some unconventional choices like sangria or malt vinegar.

These 3 delectable doughnut spots are sure to satisfy anyone's craving.